15 Oct 2014
Let's Kick It Up A Notch!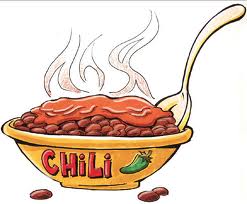 October is National Chili Month and Woolx has rounded up some great chili recipes for your eating pleasure! So grab a spoon, and Let's Kick It Up A Notch!
We definitely recommend that you use a stock pot or crock pot. You'll want to make enough to share and have leftovers! There are many varieties of chili. But every chili starts with a fresh main ingredient, usually meat. However vegetarian chili is becoming quite the popular chili now too.
First we'll start with your classic hardy chili made with ground beef. A rich, spicy, or not spicy, tomato base filled with delicious diced onions, peppers, green chilies, different beans, and tomatoes. Saute your ground beef before you add it to the base, this will prevent a lot of unwanted grease. After simmering for a couple hours at a low temperature your chili should have an intense flavor. Serve it up with a fresh loaf of Italian bread, and don't forget a sprinkle of a sharp cheddar for the finishing touches. I personally add a dollop of sour cream to mine, but its your preference.
Looking to switch it up! Why not try chicken! A classic white chicken chili is a crowd pleaser. Plump, fresh chicken pieces in a chicken broth surrounded by corn, chilies, cheeses, white beans, and an array of spices. Serve hot with a fresh clipping of chives sprinkled on top.
For all you hunters out there, serve up your hunt! A venison chili is similiar to a ground beef chili but with deer meat instead. The venison is a delicious moist game meat. Don't be shy with the garlic in this chili! Even add garlic infused tomatoes. If you really like the game meats why not go for a rabbit, or perhaps a duck chili.
Speaking of hunting, you can either purchase a nice ground turkey at your local grocery store or hunt for one! Turkey chili is a delicious, healthier version of the classic chili as it is a leaner meat. Turkey cooks up so nicely and pairs up well with the classic chili beans, kidney beans, and fresh tomatoes.
If meat isn't part of your diet make a vegetarian chili. Load it up with different vegetables in a tomato base. Add a some quinoa to make it packed with protein. Don't be shy with the beans in this chili, add everything from black beans, kidney beans, to chick peas. Then garnish with your favorite toppings.
After a brisk October day hiking with your favorite Woolx on, warm up with a classic American chili. Your stomach will thank you!